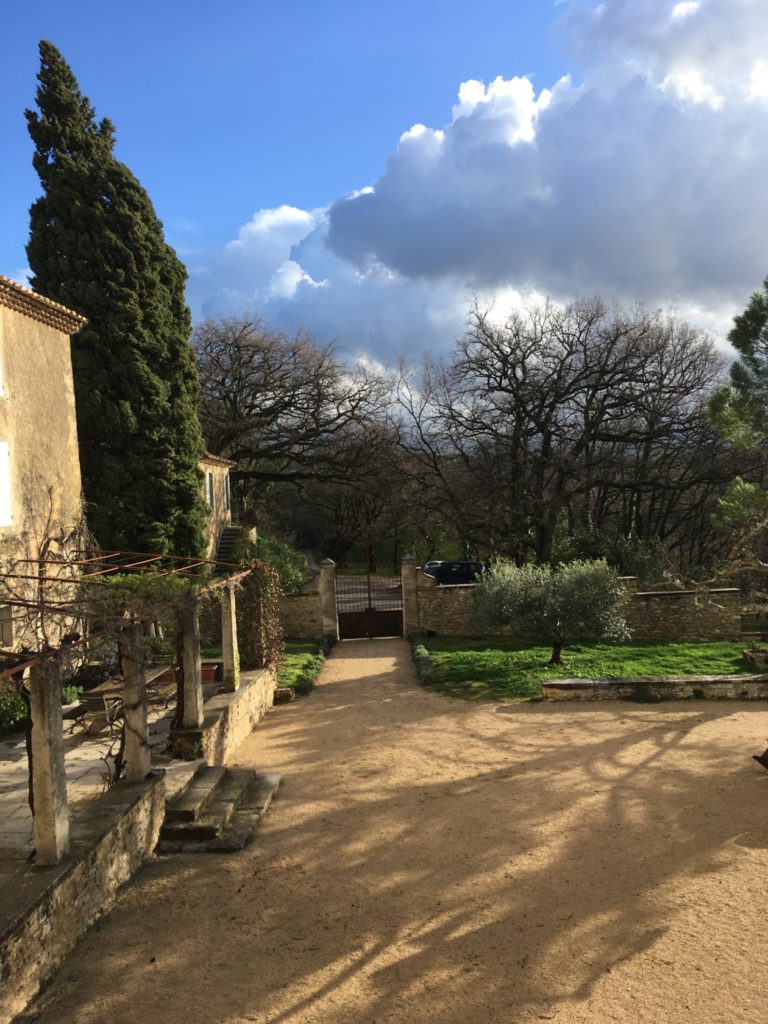 So no news letters from months and then two in the same week – not a lot of system plainly – but the first quarter of the year seems to have slipped by and so here are some of the highlights!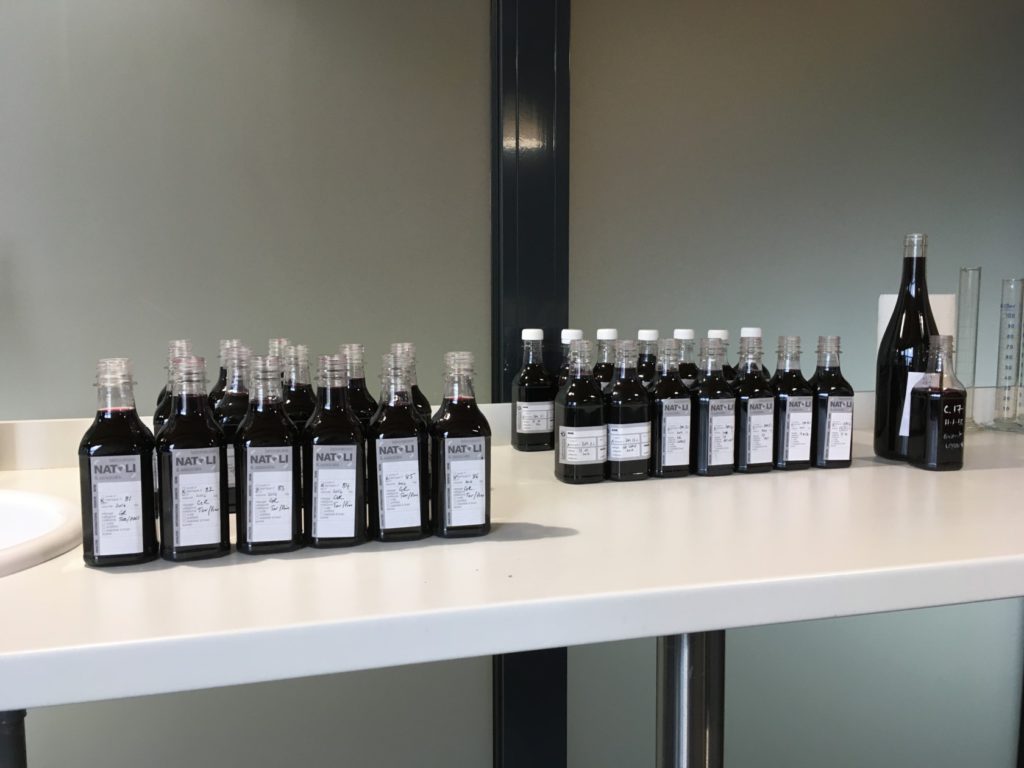 Assemblage – an exciting day at the lab in Orange, all of us plus Erwan and Jean from Laboratoire Natoli  Small bottles from every barrel and big bottles from every vat.  We taste the old, and then the new and recreate the next wines on a minature scale – which James then has to reproduce in real scale – quite a logistical challenge.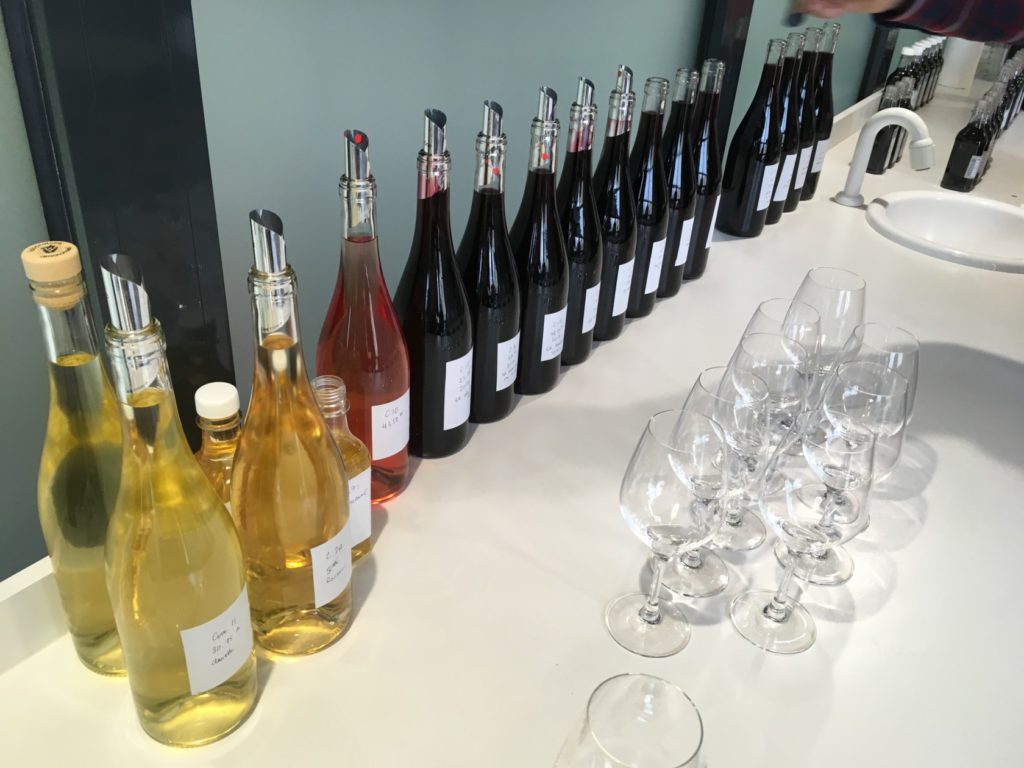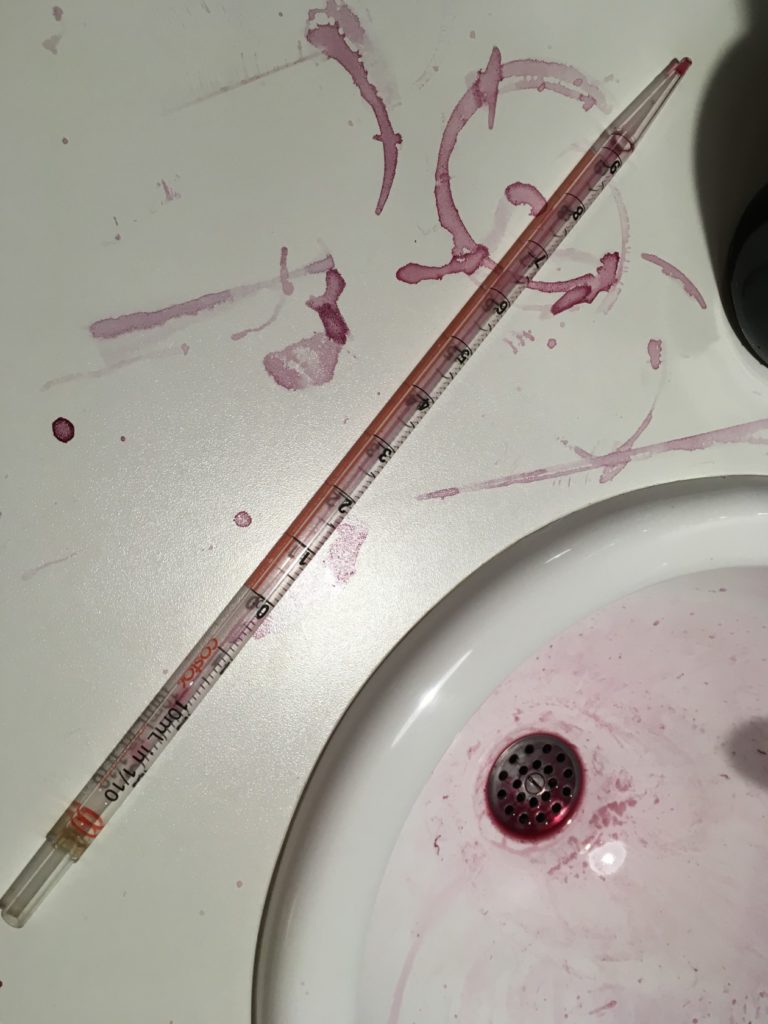 Next was Vinisud a big three day wine show for professsional buyers from all over the world in Montpellier.  There are wine producers from the South of France, Spain and Portugal.  Joanna does the show sharing a stand with the Femmes Vignes Rhone  which is a group of 30 women wine producers from the whole length of the Rhone Valley.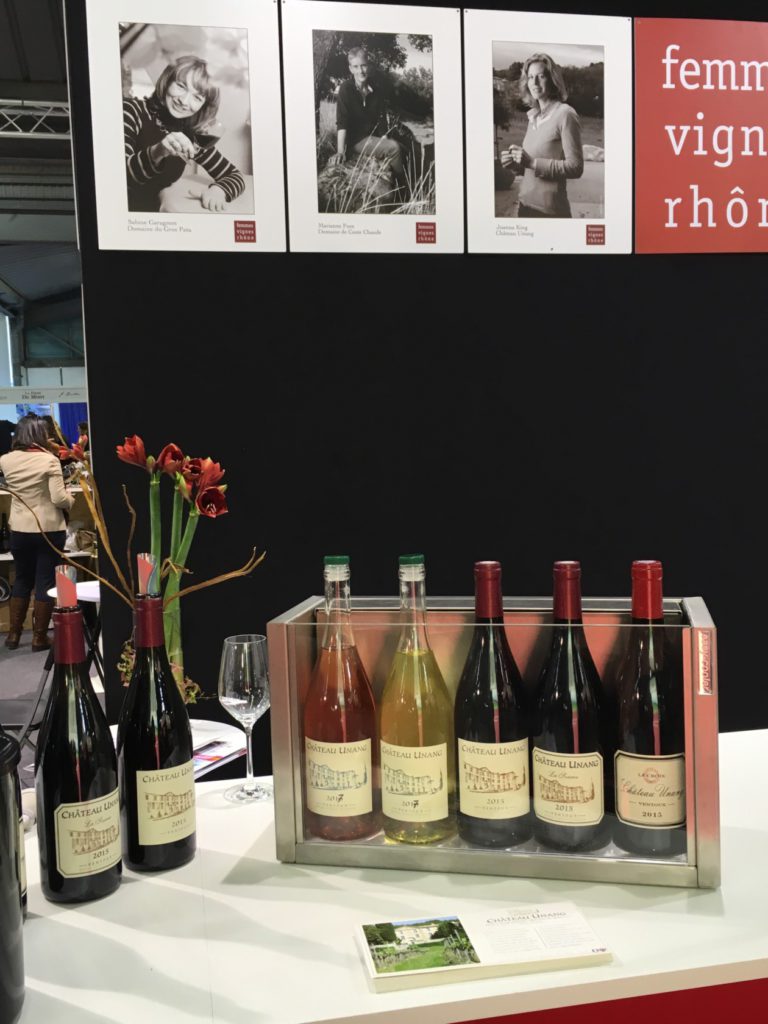 Towards the end of February we planted some young vines on the top terraces.  The weather had been warm and dry which made the planting straight forward – though getting everything lined up correctly is a professional business.  The top of the vines are dipped in wax to protect the join between the vine and the rootstock.  Since they were planted we have had lots of rain which will give the plantation a great start on what is a very warm terrace.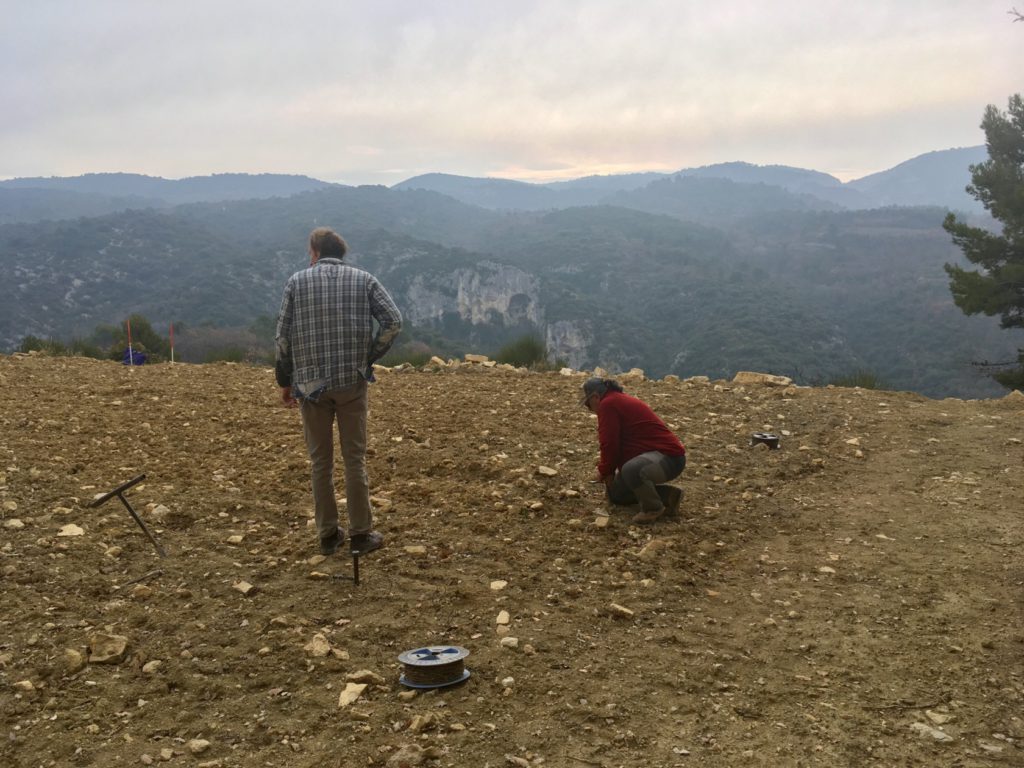 Before the buds appear on the vines the local shepherd, who winters his sheep in this area, does a great fertilising and weed clearing job guiding his flock through the woods and parcels of vines.
Last week we did the bottling.  Two days with Manu's bottling truck – Géo-Service – White, Adeline and Rosé from 2017, Red, La Source and La Croix from 2016.  The bottles get washed, then filled with wine and corked.  Then they rattle along a conveyor belt for a few minutes to give the cork time to re -expand before they are laided 500 each to a metal case called a pallox.  These pallox can be stacked on top of one another below the cave.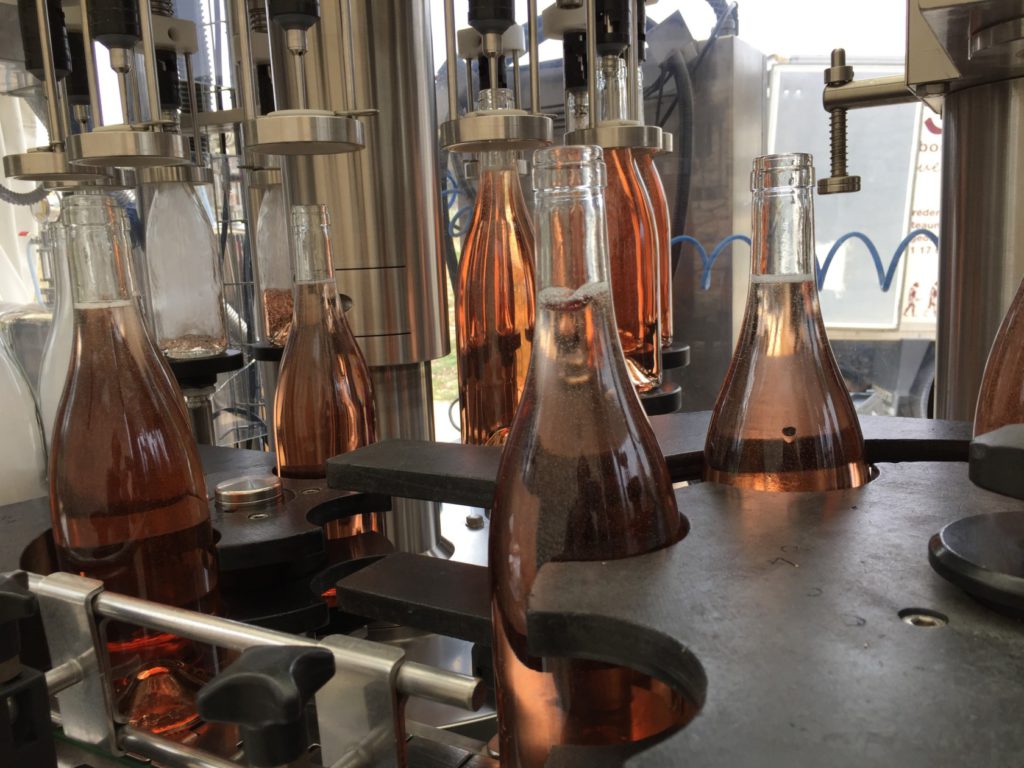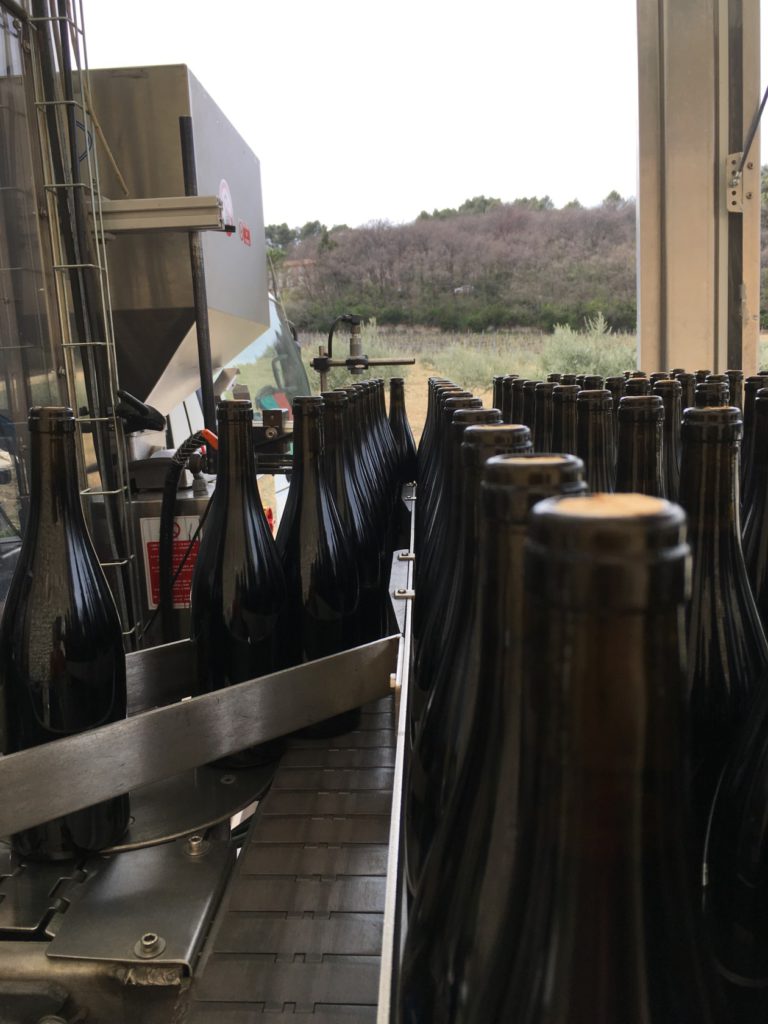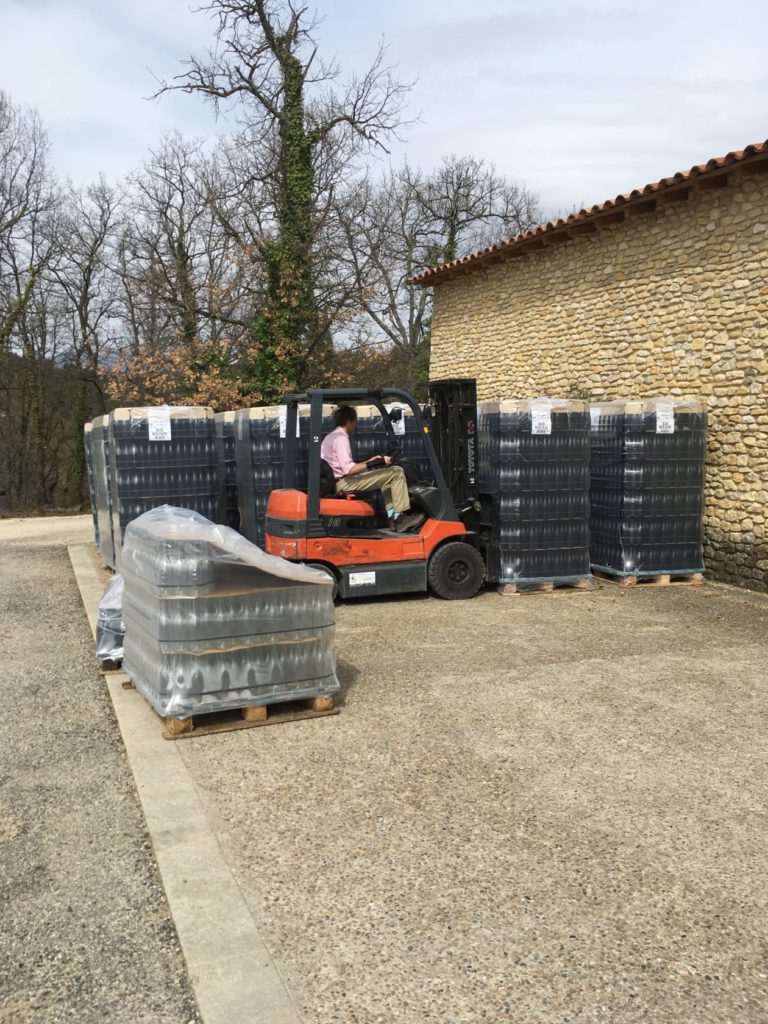 Once the wine is bottled, it is time to get it labelled, boxed and packaged to be sent out to our clients both locally and internationally.  It has been pouring with rain all week and so perfect labelling weather!