Chateau Unang wine is imported to the UK, northern Europe, the USA, Canada  and Asia.
Hayward Bros (Wines) Ltd are our importer in the UK.
Hayward Bros (Wines) Ltd
Suite 5, Jamaica Wharf
2 Shad Thames
London   SE1 2YU
Telephone: 020 7237 0576
Fax: 020 7237 6212
Email: wine@haywardbros.co.uk
BELGIUM
Champstore BVBA
Philippe Huon

Sint-Truidensesteenweg 471
3300 Tienen
T. 0471 645530
www.champstore.be

Autrement Dit Vins
Chaussée de Dinant 332
B-5000 Namur
T. 081200020
Gla@autrementdit.be
Www.autrementdit.be
CZECH REPUBLIC
Pierre et Antoine s.r.o.
tel:+420724385236;  +420732708524
Pivovarská 1001, Vysoký Újezd 267 16
DENMARK
THE WINE COMPANY
Herlev Hovedgade 15B,
DK-2730 HERLEV
Denmark
Tel: '+45 2224 6882
Kolding Vinhandel
Låsbybanke 12
6000 Kolding
T. 75 53 58 28
F. 75 53 52 17
M. 22 17 80 55

info@koldingvinhandel.dk
www.koldingvinhandel.dk
Mosehusets Honning
Silkeborgvej 34
8740 Brædstrup
mosehusetshonning@mail.dk
GERMANY
Weinhandlung Hardy
Thielallee 29
D-14195 Berlin
T. (030) 831 25 98
F. 832 53 80
feinwein@hardy-weine.de
www.hardy-weine.de
Weinhandlung Peter Nientiedt e. K.
Steinfurterstr. 57-59
48149 Münster
Tel: 0251 279154 / Fax: 0251 296618
www.Weinhandlungpeternientiedt.de
Vinovit Weinhandel
Brigitte Brüggler

Elly-Staegmeyr-Str. 14
80999 München
T. 089 81179738
F.  089 81179739
M. 0176/2404 1756
weinmaster@vinovit.de
www.vinovit.de
www.karl-kerler.de
Karl Kerler Weinimport GmbH
Braillestraße 20
D-90425 Nürnberg
Tel. 0911/5882842
Fax 0911/5882843
E-Mail: info@karl-kerler.de
AUSGESUCHTE WEINE
Norbert Pohl
Am Hohen Haus 2
D-47799 Krefeld
Tel: +49(0)2151 – 25 65 6
Fax: +49(0)2151 – 28 88 4
Mail: info@ausgesuchte-weine.de
Web: www.ausgesuchte-weine.de
HOLLAND
Grape District
Joop Geesinkweg 126
1114 AB Amsterdam
E : Thijs@grapedistrict.nl
W: www.grapedistrict.nl
IRELAND
McFarland Wines
Dunmore House
Carrigans
Lifford
Donegal
T. +353 872844613
SWITZERLAND
UK
Hayward Bros (Wines) Ltd
Suite 5, Jamaica Wharf
2 Shad Thames
London   SE1 2YU
Telephone: 020 7237 0576
Fax: 020 7237 6212
Email: wine@haywardbros.co.uk
Lockett Bros
133 High Street
North Berwick, Scotland
East Lothian EH39 4HB
T. 01620 890799
info@lockettbros.co.uk
www.lockettbros.co.uk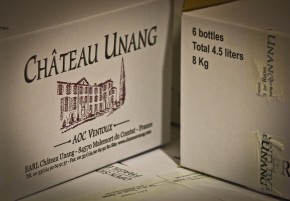 USA
Vintage '59
2800 Jenifer Street, NW
Washington, DC 20015
T. 202.966.9218
F. 202.966.9217
info@vintage59.com
www.vintage59.com
CANADA
Agence Brix
Quebec
Stephanie Lagassé
stephanie@agencebrix.ca
Tel:
Renson Wine Merchants
2041 29 Ave SW
T2T 1N4 Calgary
Alberta – Canada
CHINA

Nathan Fine Wines Ltd.
Unit D, 2/F, Luk Hop Ind. Bldg.
8 Luk Hop Street, San Po Kong
Kowloon, H.K.
T. 852 2321 1169
F. 852 2723 6553
info@nathanfinewines.com.hk
www.nathanfinewine.com.uk
RUSSIA

Vinoterra Limited
Vladislav Volkov
http://www.vinoterra.ru
volkov@vinoterra.ru
T. +7 495 5809930