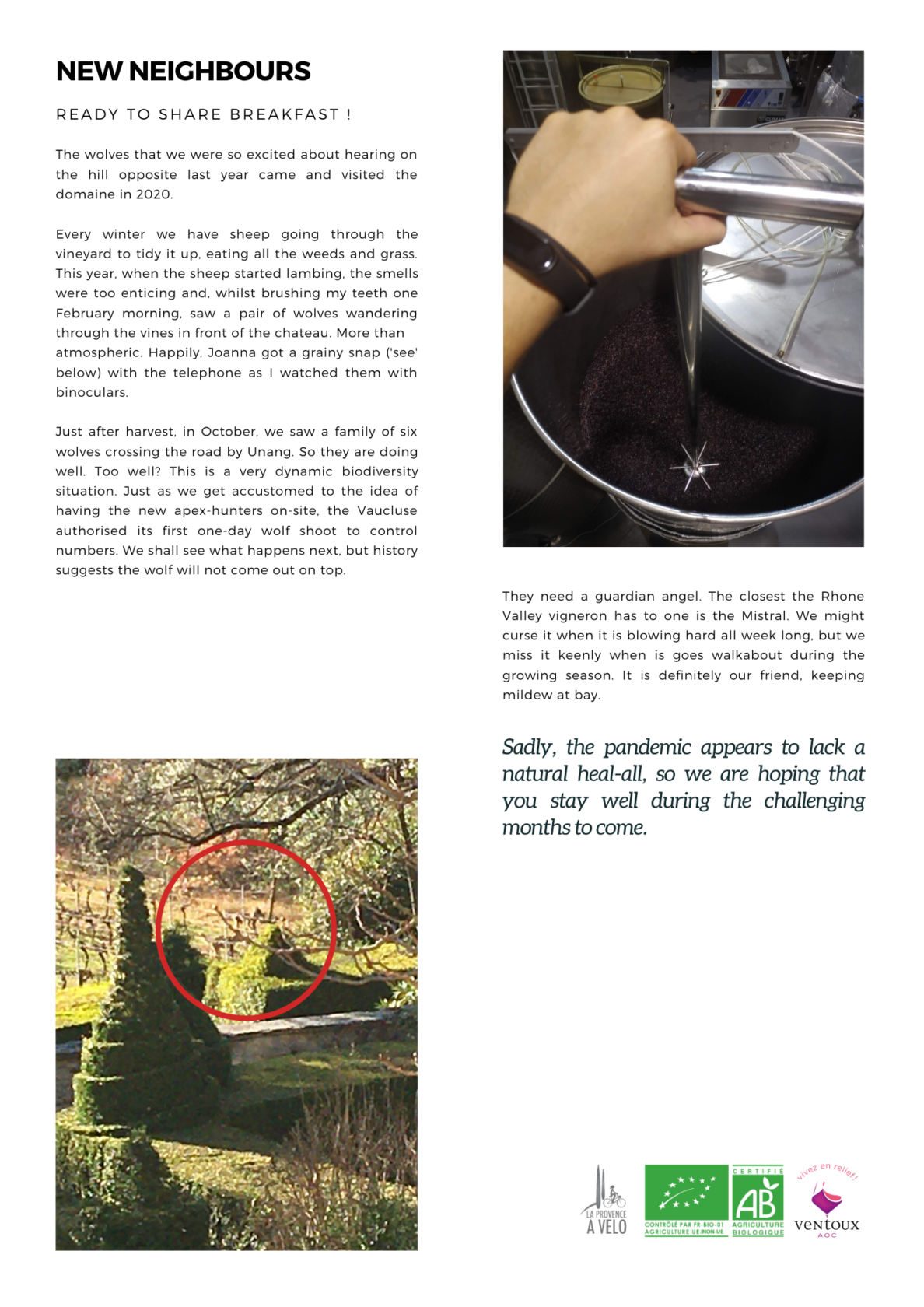 It has not been a straightforward year… but then it rarely is.
Even so, in France, the year 2020 or 'vin,vin', started with some optimism despite the known geo-political threats (mainly 'Brexit' and the US/EU trade war) and climate issues. This evaporated fairly quickly as the pandemic was viewed from afar – and then from up close.
In the vineyard, life continued as normal – a farm during the growing season has to be as good a place as anywhere to sit out a lockdown. Commercially, life went on pause, work in the vines advanced. While the tranquility was appreciated we cannot live on that alone, so it was with great relief that sales got back underway in June….