Would you like taste Chateau Unang wines paired with some of the best cheeses that the Fromagerie du Comtat has to offer?
La Fromagerie Mercy in Carpentras has carefully compiled a list of cheeses for each of our wines.  Tasted together two fine products produce another level of pleasure. They compliment one another, creating a very different experience than tasting either the cheese or the wine alone.
And to make the experience even more memorable you can now do so on the private terrace of the Chateau.
This beautiful location, with a view over the vines and cave and beyond to Methamis and over the plateau of Vaucluse, is normally the private domaine of the family but would be available to you for this exclusive tasting.
Under the shade of the plane tree you will find the perfect environment to feast your eyes and tastebuds.
What do we have to offer?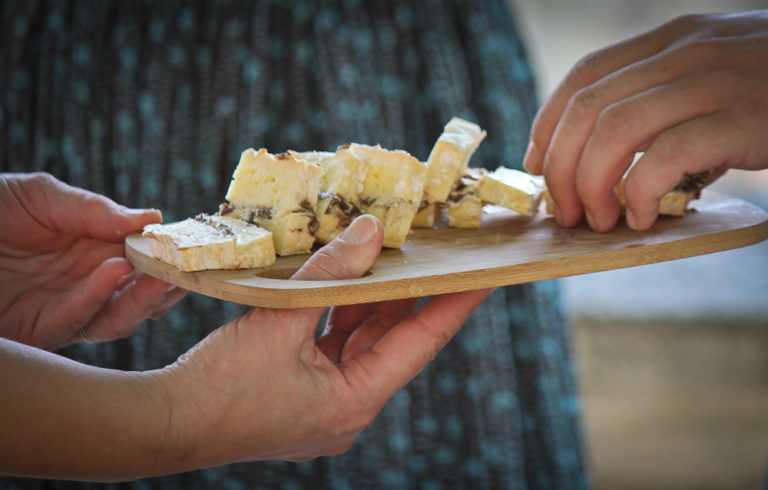 You will be tasting the 6 wines of Chateau Unang, red white and rosé each with a different cheese.  During the tasting event we will give you detailed information about the wines and cheeses and the answers to any questions you might have on the wine, cheese, domaine or region.  There will also be crusty bread, fresh seasonal fruit and a chocolate treat to finish making it possible to do the tasting as a light lunch or an early supper.
Small groups
This gourmet tasting is available for group of 6 to 20 people.  The tasting lasts approximately 2 hours and requires booking in advance.
If you are interested in making a booking please contact us  and we will be very happy to get back to you to discuss possible dates.