Friday 15th June is Musical in Ventoux evening again!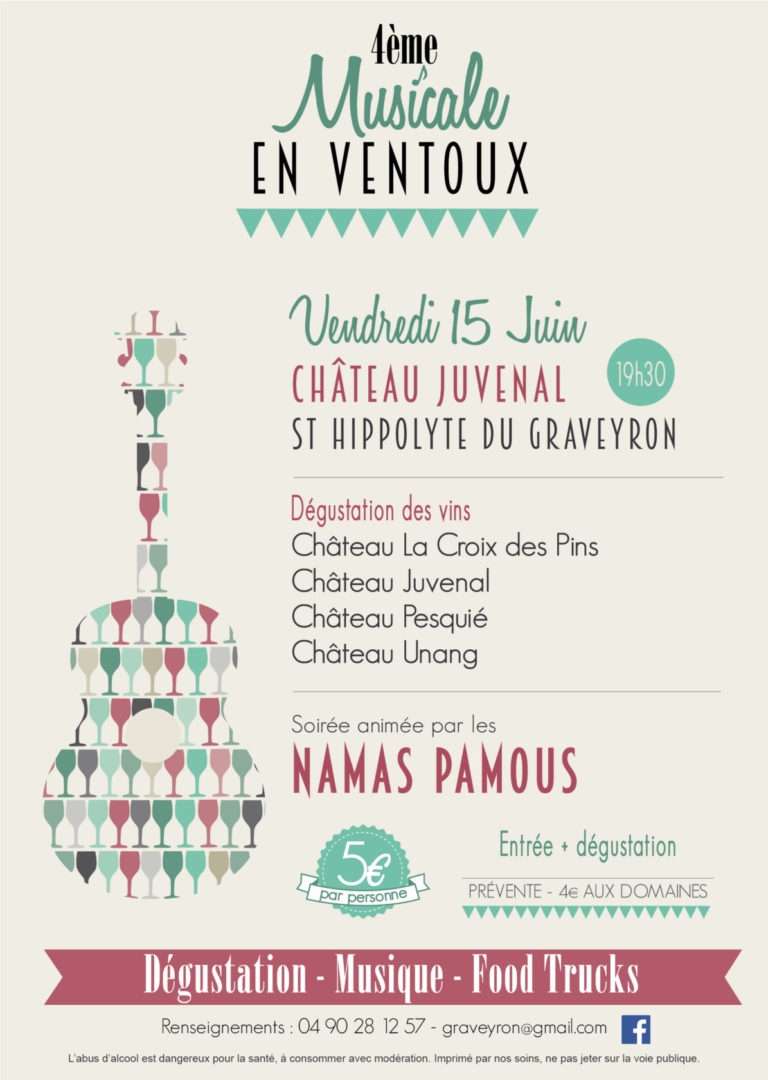 This year the event is taking place at Chateau Juvenal at Saint Hippolyte le Graveyron, north of Carpentras and not far from Caromb.  It is a similar fun format to previous years, 5 domaines presenting their wines, 4 high quality food trucks and live music.  Only 5 euros to join the fun.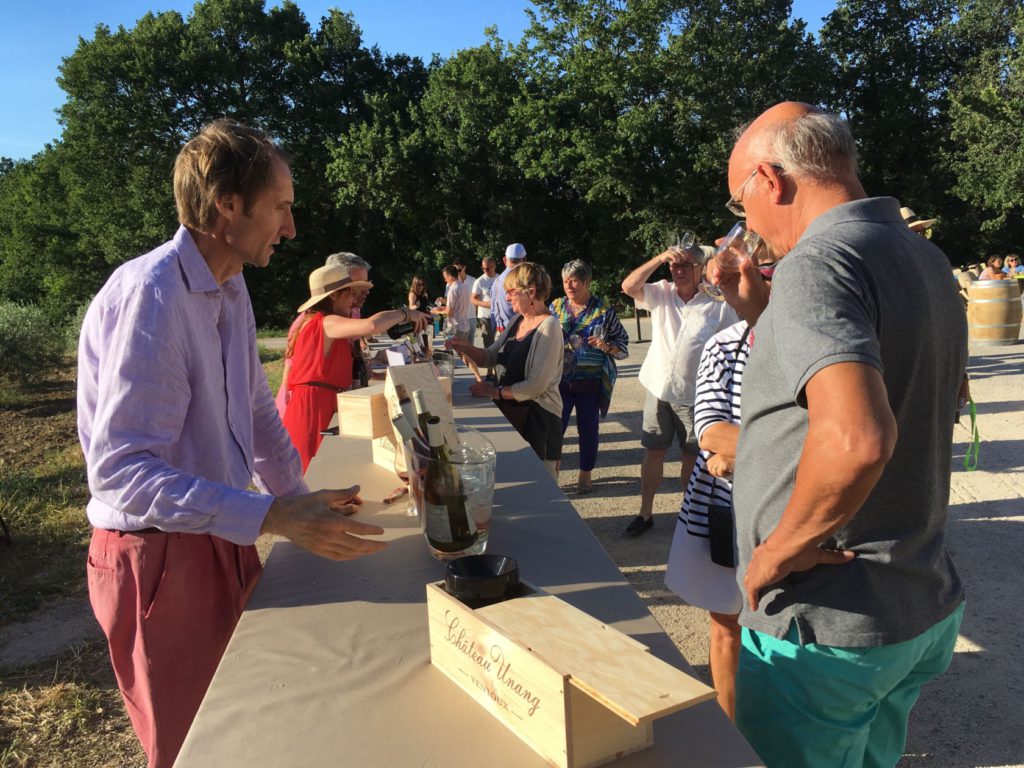 Last year it was here at Chateau Unang, there were about 400 people and they were still dancing at midnight and we are expecting a very similar great night out this year!
No need to reserve just keep friday 15th June free and come along to Chateau Juvenal from 7.30 and drink wine and be merry!   Click here for DIRECTIONS