We had a long and busy weekend doing the bottling of White, Adeline and Rose 2016 and Red, Source, Croix,  and Gardy 2015.
It was a three day job, with Manu bringing his efficient bottling truck to the domaine.  The wine is pumped in,  and empty bottles are added to the conveyor belt at one end.  The bottles are washed, then filled with gas that is immediately replaced with wine (to avoid oxygen in the bottles).  Add a cork and then they trundle along another belt to give the cork time to expand before being grabbed by us and placed 500 to a pallox (metal crate) on their sides.
They can remain stacked in the bottom of the cave for sometime even years before they are labelled but this time there were many orders to go out.  The pallox once full were moved inside to be labelled, capsuled, boxed and piled up on a palette to be shipped off around the world.
The weather was not at all kind on the first two days with torrential rain and wind – there was a red tent to protect us which luckily didn't get blown away.  The sun appeared on the last day which gave a lift to the aching backs.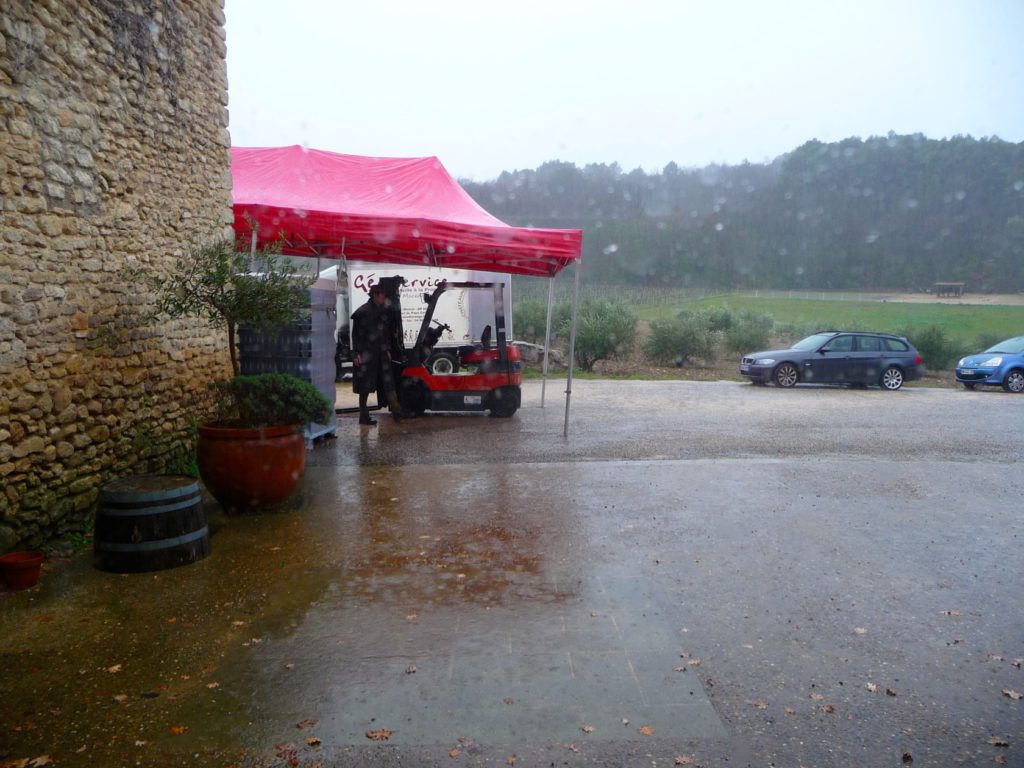 This year we have put the Adeline into clear bottles and changed the label which looks wonderful.  Also as we are so pleased with the 2015 reds, as well as putting the Croix into 500 magnums, we also filled a few Jeraboams with La Gardy.